Various methods are used to learn how to play poker: books, live broadcasts from tournaments, videos from professionals, including simple communication with experienced players. But poker training programs are deservedly considered one of the most effective tools for mastering poker!
And if 10-20 years ago you could only dream of such a thing, today you can already use the full functionality of applications - especially for this, we have compiled a rating of the 5 best simulators.
Simple GTO Trainer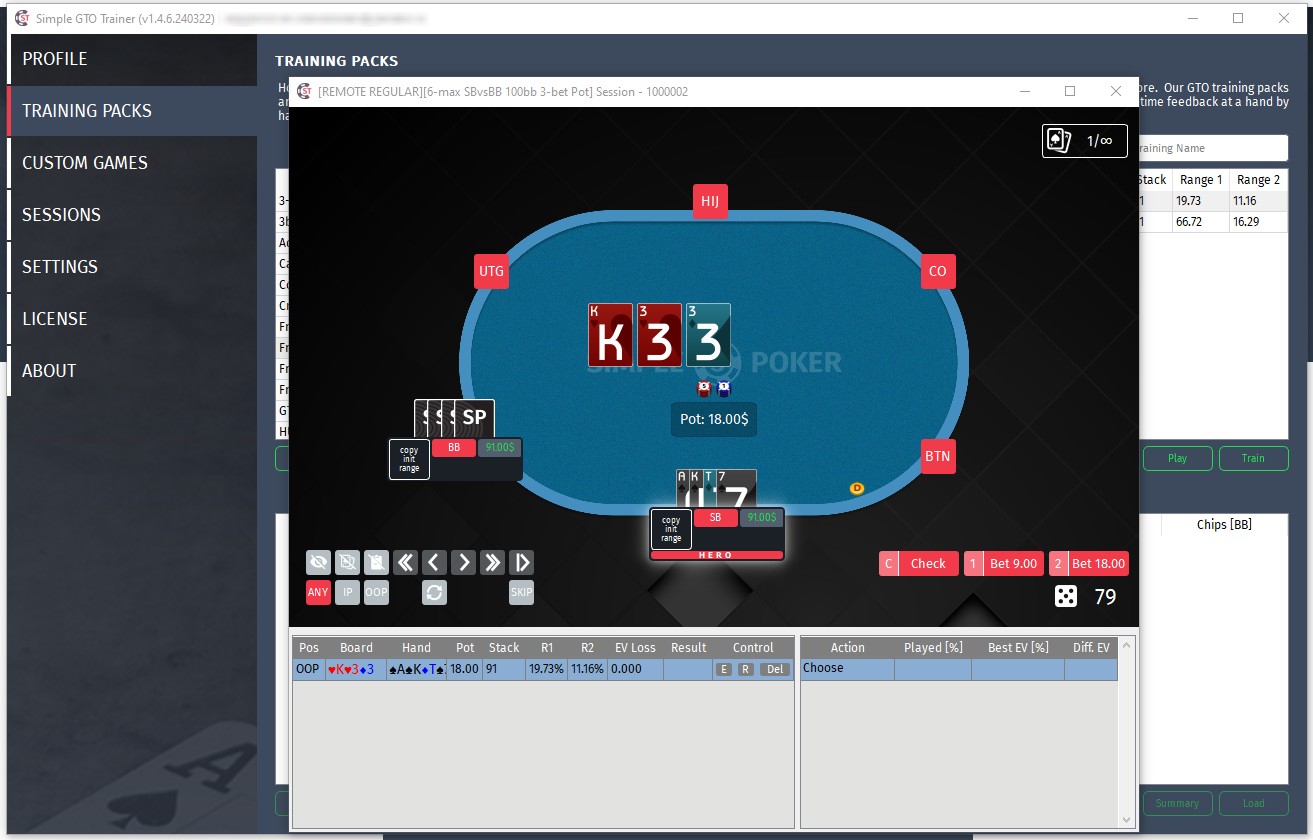 Convenient and free online poker simulator for troubleshooting. Training takes place in real time on real poker hands, where players can check their actions against GTO strategies.
For beginners, this is an ideal option to gain experience, for more experienced players, such poker training will allow you to reach a new level and eventually move to more profitable tables.
The main advantages include:
Great variety of ready-made scenarios and the ability to add your own
Detailed statistics of your actions, game range
Integrated Simple Postflop engine for real-time GTO, turn and river calculations
For the analysis of gaming sessions, information is presented in a convenient interface, with tables, graphs and other data. Also, the creators of Simple GTO Trainer have created some useful calculators that can be useful in the learning process.
FlopZilla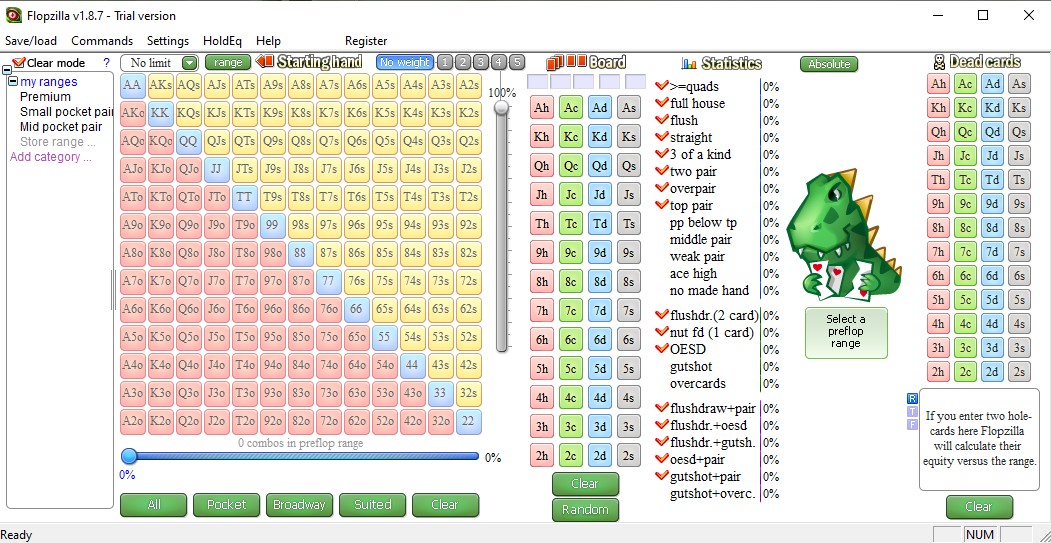 The basic software in every poker player's pocket is a preflop poker simulator, with which players learn to think in ranges, calculate the game and pot odds. In fact, FlopZilla is more like a calculator than a simulator. But it is with this program that all the following games will become more understandable for you, because you will be able to consciously assume what is in the hands of your opponents, and not act at random.
Here's what else the software can do:
Determine how the next turn or river card will affect equity
Show the equity of a specific hand compared to a range
Calculate how a range hits an unknown flop
Show overlap between different statistics
In just a couple of weeks of actively mastering the program, combinations will cease to be something cumbersome and frightening for you. Also, with the help of special filters, you can complicate the calculations, so FlopZilla will be useful at any stage of the poker player's path.
Poker Cruncher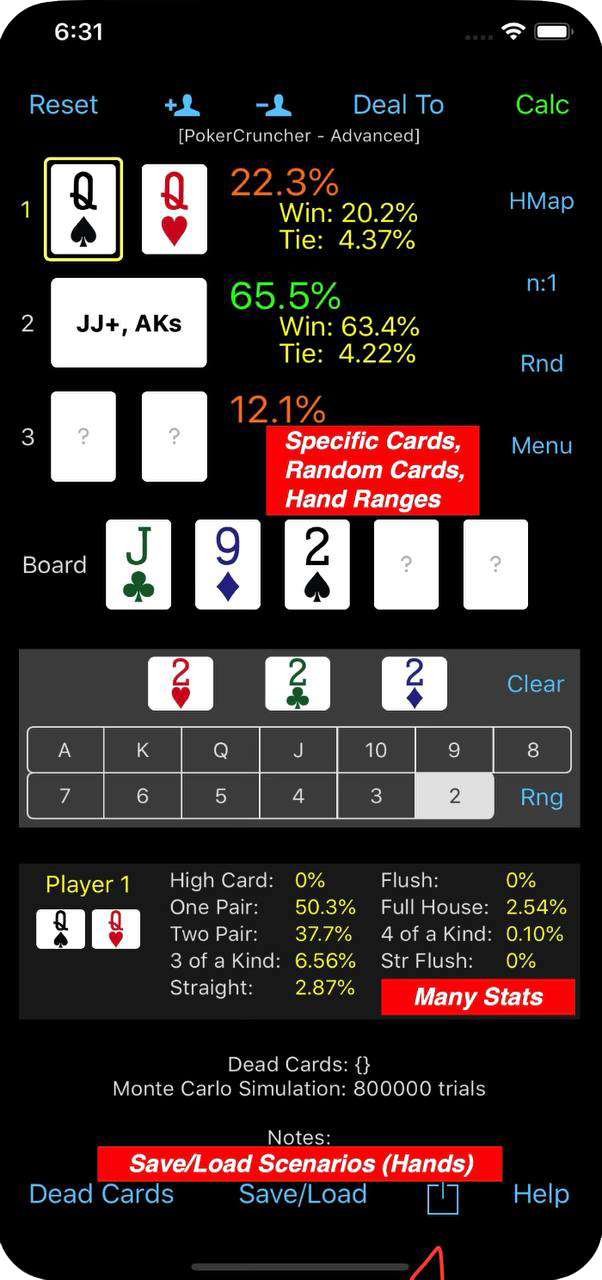 One of the best apps for calculating odds against specific hands and ranges. Allows you to carry out continuous work with ranges online. With it, you can create their libraries for different positions and playing styles of opponents.
Of the features worth highlighting:
You can work with the program without an Internet connection
There are a large number of built-in ready-made ranges
In the settings, you can set the weight of the hands and their suit
The application can be installed on Mac OS, iPhone (iPad) and Android, which is a rarity in the world of poker software.
ICMIZER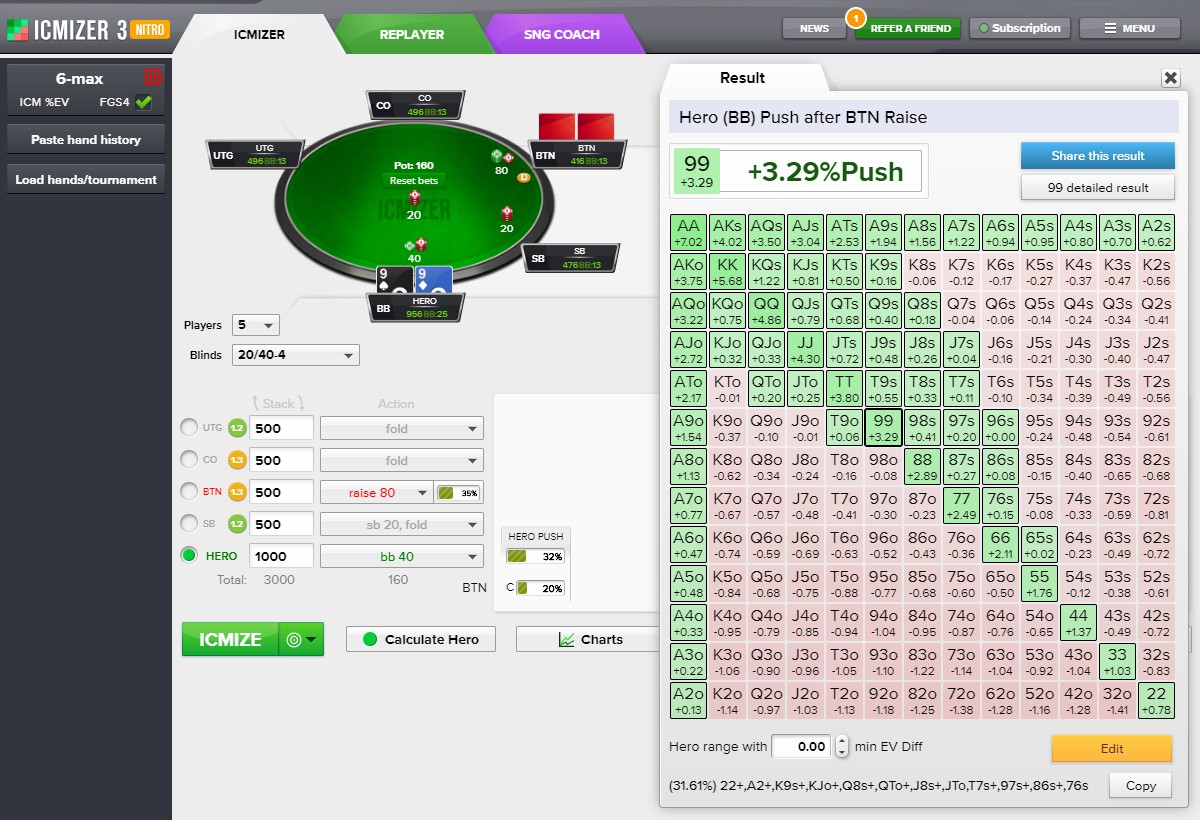 An indispensable poker simulator for tournaments, especially in their later stages. It is here that players get lost, make the simplest mistakes and drain a fairly large part of the bankroll. ICMIZER will tell you how best to play in a particular situation, what this or that action led to, how it was possible to win.
Errors are searched for automatically, and based on this analysis, you can no longer make them in the future.
Where and how the program will help:
At long distances, when even the most experienced poker players make expensive mistakes
When acting blindly, where the player did not take into account the position at the table, the level of blinds and the ranges of opponents
Against players with a stronger strategy
With this software, you can analyze any poker situation in just a couple of seconds! The application also takes into account both the movement of the blinds and any actions of your opponents.
CardRunners EV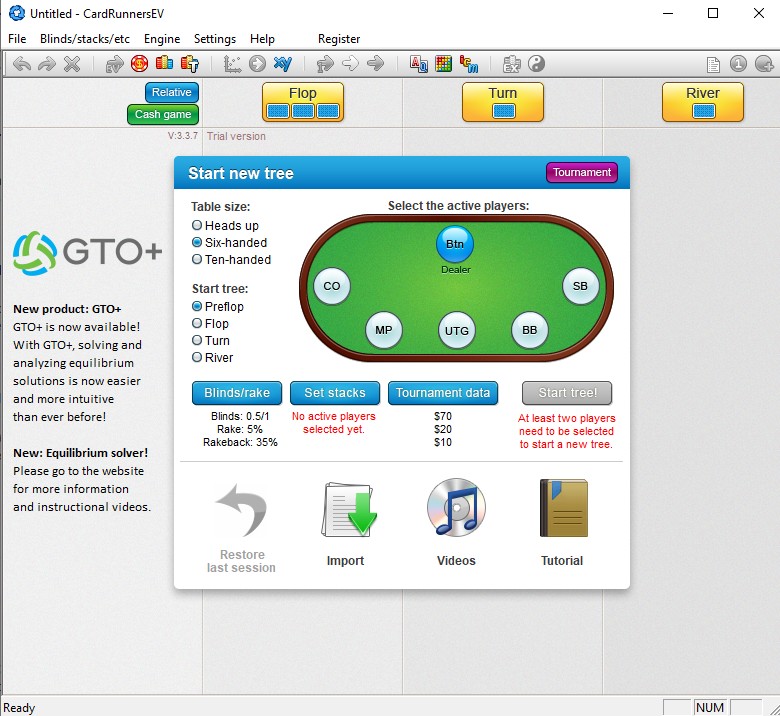 Poker training for deep game analysis. The interface may seem strange at first glance, but don't be alarmed - for the first use, you will quickly master the program. It builds a tree of possible events. And each element of this tree is revealed in more detail, you just need to move the cursor and see all the necessary information, up to the strength of the hands or the distribution of equity.
Among other similar software CardRunners EV stands out:
Accurate calculations for actions on all streets
Hints for every decision
Visualization of possible outcomes
Let the simulator close our list of TOPs, in fact, it is far from the last place!
For full efficiency and faster learning, we recommend not to stop at one thing, but to consider poker training programs as an integrated approach to mastering profitable and understandable games!