If you thought Negreanu was the only one to lose money in 3-month High Stakes Feud duel, then you are deeply mistaken. The owner of the English casino Dusk Till Dawn and PartyPoker partner Rob Yong has lost about $1,25 due to his bet on "KidPoker". This is actually even more than what Negreanu lost by the end of the match. Just to remind you, after 25,000 hands of HUNL with $200/$400 blinds Negreanu lost about $1,200,000.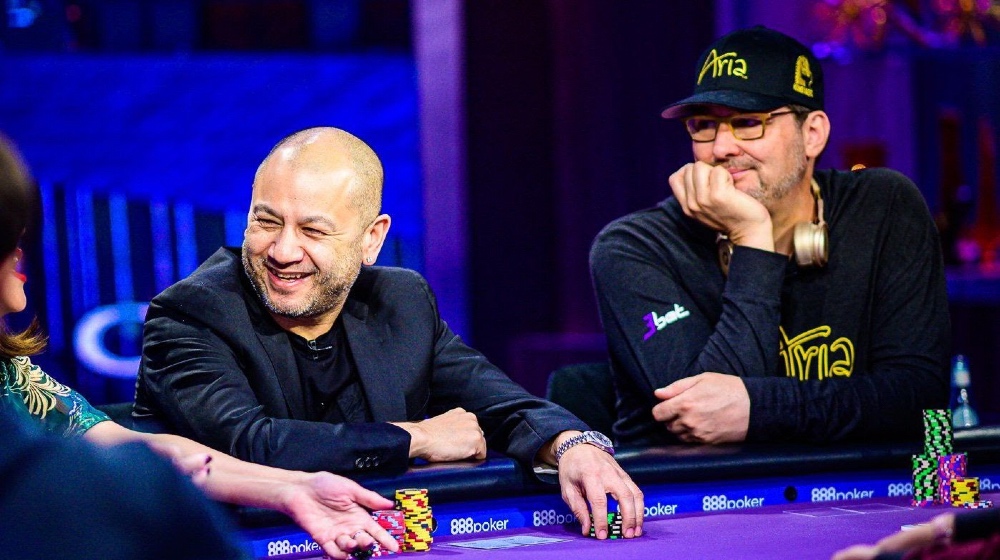 Rob has not yet given any comments, but there are some details about his bets that we know, so we can make some estimation. Yong agreed to pay (or receive) 2.5x on whatever amount Polk wins or loses, starting at $700,000. That means that after the last session, in which Polk won $250,000 and crossed the $1 million mark, he fell behind $625,000 more.
"The worst thing I could do is to bet against online professionals with all their data and analytical software", Yong said on The Joe Ingram YouTube Show. On the same day he said it, Negreanu lost about $300,000 increasing Polk's lead from $700,000 to seven figures. This session turned out to be fatal for Rob, who immediately blew up Twitter with the comment "I hate playing them!". Although few days before Yong hoped to hit the Jackpot:
"So, 22k hands left, Doug wins $660k & I am even, Doug wins $200K, I win $460k, Doug wins $1m, I lose $340K, but dream happens & Dengs wins $340 & I win $1M". He also added a poll where 37.1% voted for Rob to win the bet and 37.4% thaw he would lose.
Mike "Timex" McDonald, founder of poker betting site PokerShares, explained the key points before the duel began. The fact is that he personally accepted many bets for the upcoming match and made the following statement: "Generally the guys betting on Doug have never played live, and the guys betting on Daniel have never played online. It's an interesting dynamic where I think online players tend to estimate Daniel, and live players tend to underestimate Doug."
It is noteworthy that among the losers were living poker legends. Phil Helmuth made a bet with Doug Polk for $20,000 (4 to 1) that Negreanu would beat him, while Mike Matusow put half of his bankroll ($10,000) on Negreanu, Even Doug himself begged him: "Please don't do this!" After which he trolled him: "Are you seriously going to lose another $10,000 on bets?"
It is yet unknown who, out of community, took advantage of Yong's unsuccessful bet, but Polk probably came out with a much larger profit than what he won in the actual game. In any case, this confrontation has already gone down in history as one of the most interesting in the world of HU poker