Earlier this year, the most popular room was licensed to operate in Michigan, USA. To get the license they had to create special game client that is named PokerStars MI, which meets all the requirements of the law. Moreover, PokerStars was the first among other big rooms to get a license to operate in this region. Further details below.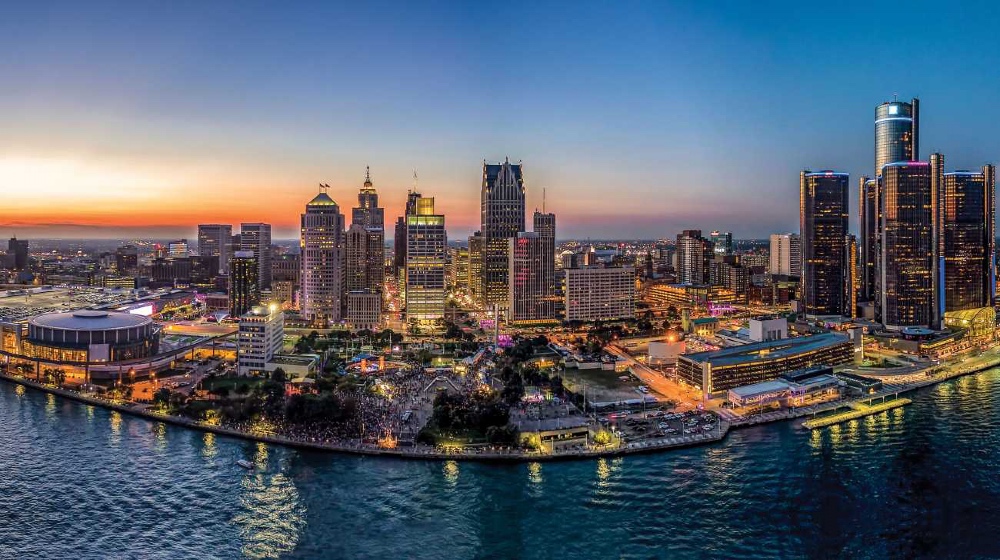 3 in 1: allowing poker, casino and sports betting
Michigan is the third state to accept PokerStars after New Jersey in 2016 and Pennsylvania in 2019. There are 10 online casinos in Michigan already, but online poker was previously banned. Now residents of the state have an opportunity to play in the largest poker room. But that is not it, The Stars Group will also present their online casino and sports betting, the latter with the help of their partner, FOX Bet bookmaker.
FOX Bet CEO Kip Levin emphasized the important of this event: "The combination of betting with online poker and Stars Casino, as well as access to all three from one account, makes our offer unique, which gives us great competitive advantage".
Stars Online Casino contains many slot machines developed both by the company itself and by the best providers in the world. Players can play blackjack, roulette and other casino games. Betting for residents of Michigan is becoming much more diverse: both in terms of betting lines and formats (prematch and live bets). And in terms of odds FOX Bet is on top among other bookmakers in USA.
There are also special services: for example, free FOX Bet Super 6 app, which is available nationwide from September 2019. The service allows clients from all states (except Washington) to make six prediction for upcoming games in order to win cash prizes.
Michigan players can access PokerStars, Stars Casino, FOX Bet and FOX Bet Super 6 from a single account. To do this, they need to sign up to PokerStars MI client. You can also use the mobile app, which is available for both iOS and Android.
PokerStars Online Poker Championship in Michigan
In honor of such a significant event, the first PokerStars Online Poker Championship (abbreviated as MICOOP) will be held in Michigan on February 21st. The press service has already reported it in the media.
The total guarantee of the competition will most likely by in the amount of $750,000 to $1,000,000. It is expected that the series will host from 50 to 100 tournaments. The events are likely to be the same as in Pennsylvania and New Jersey. Typically, the COOP series in this environment last from two to three weeks.
In addition to the usual Hold'em and Omaha, the schedule may include stud tournaments. The Main Event's guarantee could be $100,000 with a $300 buy-in. Buy-in fees for other tournaments of the series will range from $10 to $750.
It is also noteworthy that PokerStars MI users will receive all the main bonuses from the room: up to $600 bonus for the first deposit, $30 for signing up, as well as the opportunity to participate in the Welcome Freeroll series "We are in Michigan" with $50,000 total prize pool.
The future of PokerStars in America
The Stars Group's deployment in Michigan is similar to its previous expansion to Pennsylvania, where PokerStars was a monopoly. However, there is still a long way to go before an all-American triumph. It requires a common player pool for the entire US, but this seems unlikely at this time. PokerStars has powerful competitors, for example, 888Poker took over the state of Delaware. The state of Nevada has its own ecosystem because of stationary gambling zones in Las Vegas and Reno.
There is a powerful lobby against the return of online poker in United States. Of course, after the recent demise of one of its leaders, Sheldon Adelson, the activity of American businessmen opposed to online poker has somewhat subsided, but they will certainly continue to fight against online rooms.
There are also economic obstacles on a way to creating this hypothetical PokerStars USA. Each state has its own income from selling gambling licenses, and to create a single common pool, they'll have to spend some of those profits for the organization of the pool. So far, none of the legislators in different states are willing to go for it.
Nevertheless, Michigan's entry to the US online gambling market is an important event. The experience of the other four states shows that this business is beneficial for the room, players and regional authorities. In the near future, we can expect the development of infrastructure for online gambling in other states of America