Daniel Negreanu has challenged Phil Hellmuth in mid-February and this challenge was accepted after all. And we're not talking here about some random social network fight, we're talking about a feud that lasts for quite some time now between the two. Recently, the parties have officially confirmed the conditions of the upcoming heads-up match.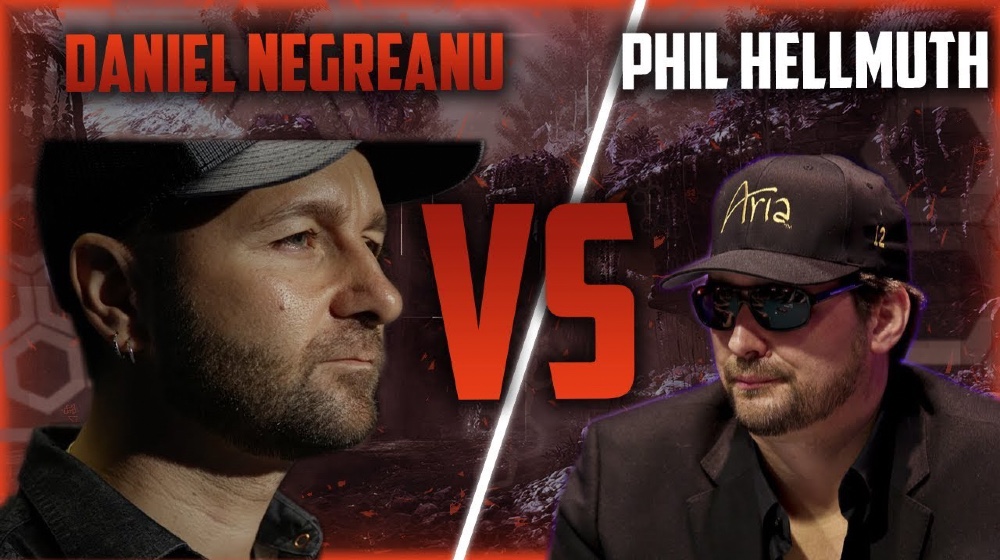 The era of HU battles
It's already safe to say that 2021 is becoming the renaissance of online poker heads-up challenges. In addition to Phil Galfond vs Chance Kornuth and Daniel Negreanu vs Douglas Polk matches, in March the poker community expects two very interesting battles: Fedor Holz vs Wiktor Malinowski and Daniel Negreanu vs Phil Hellmuth. Next, we want to talk specifically about the battle between American pros.
After a month of rather heated exchange, Negreanu and Hellmuth (the latter harshly criticized KidPoker for his low level of play and poor strategy choice during the match against WCGRider) announced the time the duel begins. This quite significant event will take place in mid-March 2021. As it was expected, it will be streamed live on PokerGO according to the High Stakes Duel rules.
Stellar Heads-Up Details:
1. No-Limit Hold'em match (blinds are not known yet). Each player puts $50k in the first round.
2. The loser of the first round gets to play the next one if he equalizes the prize pool within 3 days after the loss. This means that after losing $50,000 in the first round, he will have to put $100,000 in the second.
3. The game goes on until one of the participants wins, that is, until someone admits his defeat and refuses to continue the duel.
You can already bet on the winner at PokerShares: so far, it's 1.56 on Negreanu and 2.52 on Hellmuth. This show should be much more interesting than what happened with Negreanu and Polk. After all, watching the game of two charismatic professionals offline with open cards will be much more exciting than looking at card backs and guessing who's playing what.
As a reminder, Phil Hellmuth beat Antonio Esfandiari in a similar duel at PokerGO's High Stakes Duel last year. Actually, it was a series of three battles: in the first Phil received $50,000 for the victory, in the second - $100,000 and $200,000 more for the third and last one (totally $350,000). The show was aired live. I can't help but wonder if KidPoker can beat the holder of a record number of WSOP bracelets or not. And if he loses in the first round, will he play another one to come back? Well, let's wait until mid-March.